The Program
The Trail Area Health & Environment Program is a comprehensive, community-led program with five areas of activity that work together to achieve our mission:
To promote people's health and a healthy environment, with a focus on preventing children's exposure to lead.
The THEP team shares the comprehensive program in place to improve air quality, support family health and keep homes, gardens and parks healthy and safe.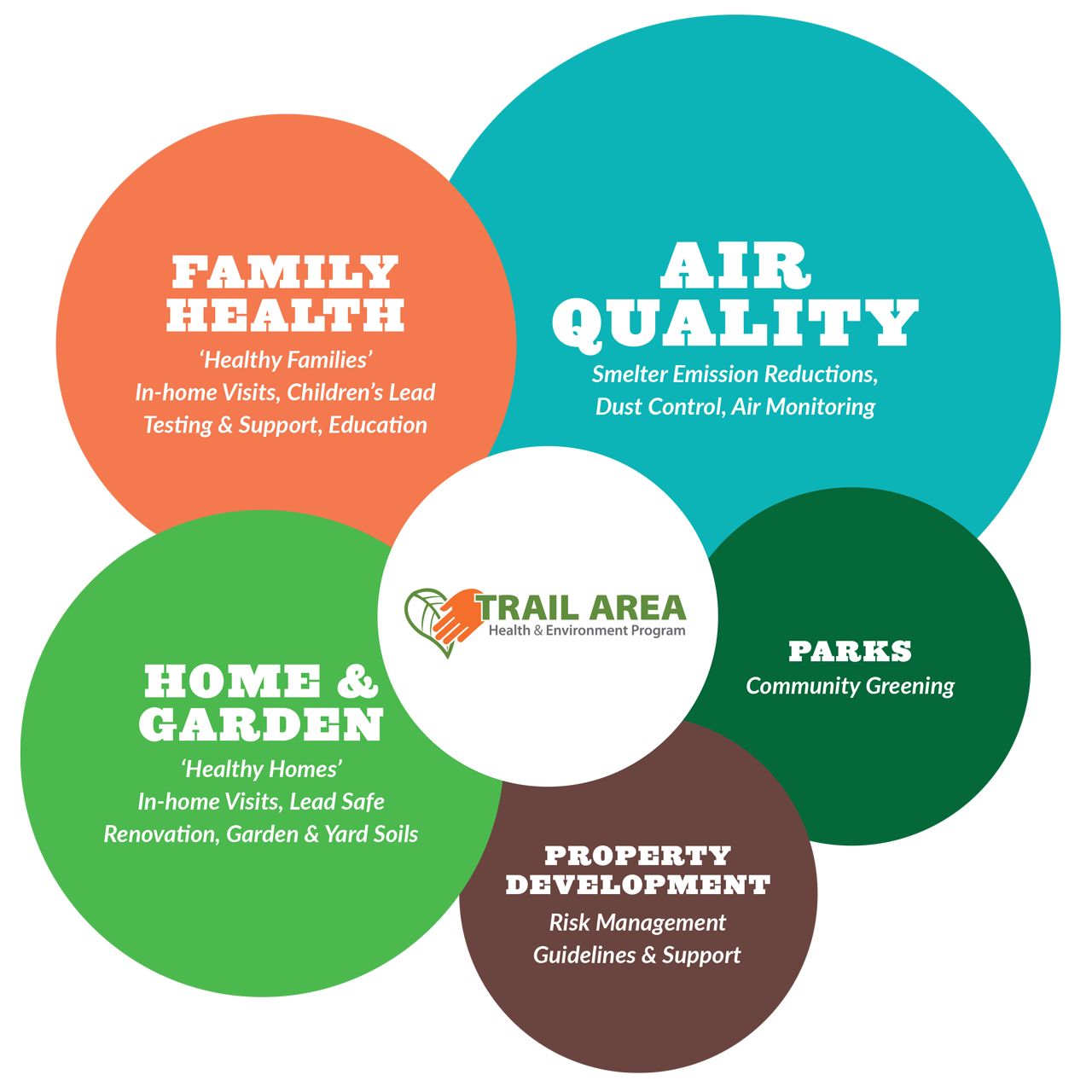 Current programs are rooted in scientific research and input from the Trail Community Lead Task Force. Steve Hilts, THEC community member, provides an overview of the studies and key findings.