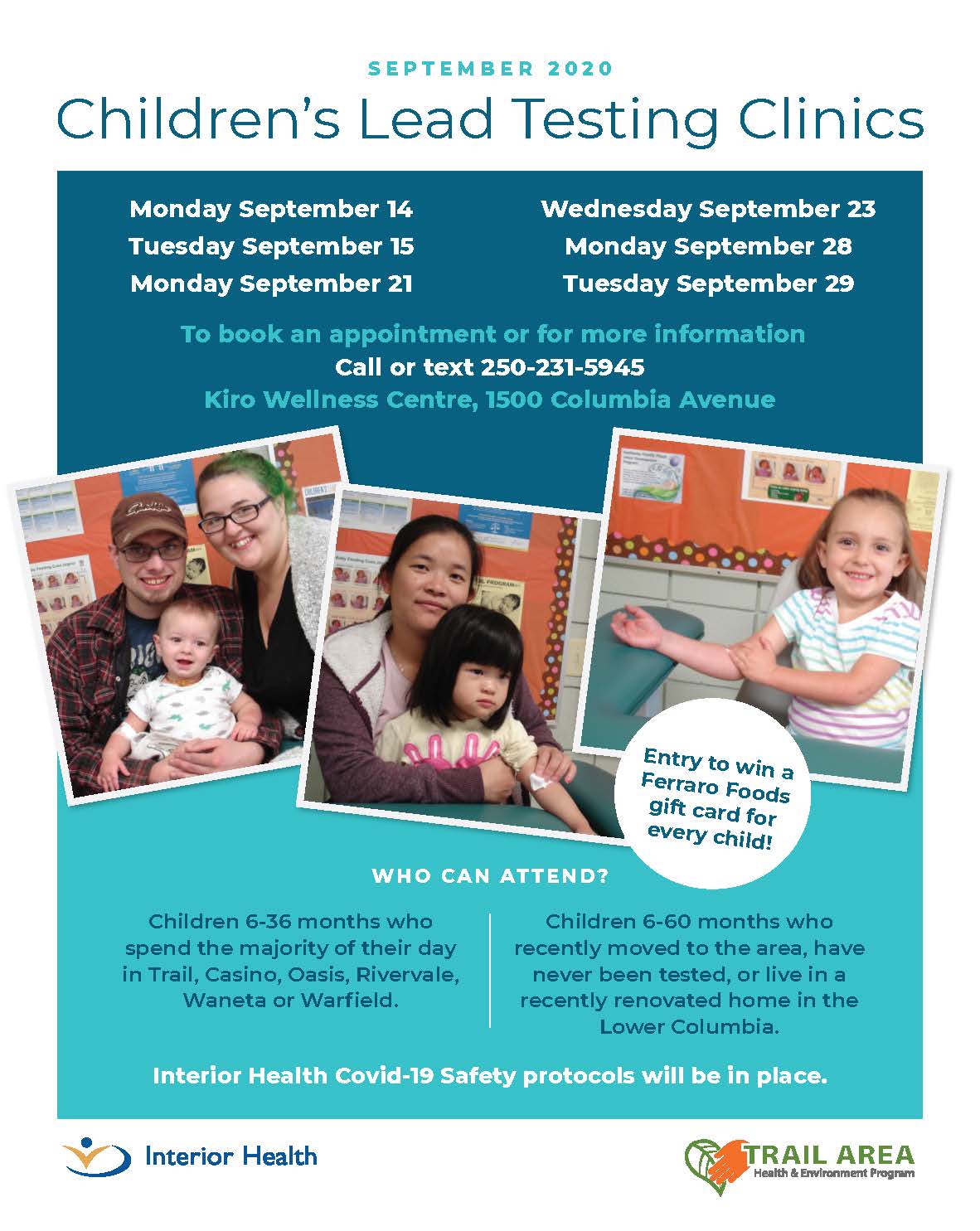 Children's Lead Testing Clinics – September 2020
To book an appointment or for more information call or text 250-231-5945
Who Can Attend?
Children 6-36 months who spend the majority of their day in Trail, Casino, Oasis, Rivervale, Waneta or Warfield
Children 6-60 months who recently moved to the area, have never been tested, or live in a recently renovated home in the Lower Columbia.
Interior Health Covid-19 Safety protocols will be in place.