Lead Safe Renovation is EASY!
There are simple, practical steps to a lead safe renovation. Learn more: Why is Lead Safe Renovation Important?
In Trail and Rivervale, and in homes built before 1976 in any community, dust stirred up by renovations can expose people to lead and other hazards. It is important to protect children, pregnant women, workers and others from exposure to renovation dust. Scroll down the page to view free supports for all types of renovators in Trail and Rivervale and for those working on homes built before 1976 anywhere in Greater Trail.
Renovating Quick Tips
How Can I Be Lead Safe when Cleaning the Gutters?
A suggestion from a Trail Area Lead Safe Contractor is to use a Shop Vac with a long hose to get all the dust and debris out of the gutters, preventing clogged downspounts and keeping dust down.
How Can I Contain Dust when removing Roofing Materials?
A roofing contractor showed us how he leans plywood against the side of a house or fence with a tarp underneath on the ground. This acts as sheeting when the old shingles are pulled off and it protects the house, keeps the dust contained, and can be easily vacuumed or hosed off at the end of the project and re-used.
How Can I Tell if My Shop Vac is Leaking?
One trick we've learned is to rub dish soap around the seal and turn on the vacuum. If you see bubbles, there's a leak. Consider fixing the seal with vaseline or something similar. If that doesn't work, you may need a new part, a new vacuum, or maybe you'll find a new fix and have a new tip for us. If you are buying a new vacuum, buy a HEPA shop vac to really keep dust down!
How Do I Know if there is Lead Paint in my Home?
If the home is older than 1976, you can assume there is lead paint in the layers and on at least some surfaces. We recommend that you be lead-safe and protect yourself and others from exposure to renovation dust and paint chips. If you want to test for lead paint, there are simple test kits that can be purchased or you can send a paint chip to a lab for analysis. As noted above, you're best to assume there is some lead paint and use lead safe practices.
Do-It-Yourself
For homeowners and tenants doing their own work, we offer advice and support on how to be lead-safe. We also offer on-site visits to help set up your work area or demonstrate specific lead-safe techniques for your project.  We have a LEAD SAFE RENOVATION PROGRAM with FREE lead safety supplies and equipment loan:
Personal Protective Gear
Half-face respirators
P100 filters
Disposable coveralls
Leather work gloves
Containment Supplies
Tarps
Tape
Plastic sheeting
Safety fencing
HEPA filter and shop vac bags
Watch as Trail renovators demonstrate lead safe practices.
Tips for Lead Safe Renovating Remove/cover items in the work area and seal it off. HEPA vacuum before you start and keep dust down as you go.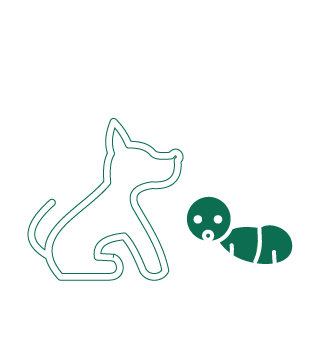 Keep pets and family out of the work area. Wear personal protective gear. Wash hands and face before breaks. Wash work clothes separately from other laundry.
Hire a Contractor
If you are hiring a contractor, you want the job done right, here are some tools that may help:
Understand what a Lead Safe Contractor will do for you by using our checklist as a guide.
Find a Contractor
We also have a list of Lead Safe Contractors that know how to be lead-safe on a project.
Become a Trail Area Lead Safe Contractor
We offer contractors the opportunity to set the example of being lead safe. If you are a contractor that works in the Trail Area, become a Trail Area Lead Safe Contractor in a few simple steps:
Steps to become a Trail Area Lead Safe Contractor
Watch our Lead Safe Reno Videos to see how simple Lead Safe Renovation really is. You are probably already doing a lot of it!
Arrange a site visit with THEP to discuss and evaluate lead safe practices
Sign off that you will work Lead-Safe
Renew your Lead Safe Contractor status annually
Trail Area Lead Safe Contractor have access to:
FREE publicity on our website, newsletter and office. Get advertising and referrals through THEP!
FREE HEPA filter and shop vac bags for your existing shop vac. Keep dust down using a shop vac instead of sweeping up!
"Made in Trail" Video Series
We strongly encourage you to watch Getting Started on a Lead Safe Renovation first before checking out the different projects. It will give you key information to become your own lead safety expert, able to problem-solve your specific renovation challenges.
Contractors, you'll need to watch all the videos to become a Trail Area Lead Safe Contractor.
Getting Started on a Lead Safe Renovation
Mike, Lisa, Stella and Frankie know they need to be lead safe when renovating their home to protect their family from lead dust. This video points out the risks from lead during renovations and introduces the keys to a lead safe renovation.
Getting Started on a Lead Safe Renovation
Liz and Eric demonstrate how to set up a work area to keep dust out of the rest of the house. Keeping dust out of non-project areas protects people from exposure to lead and helps make clean-up much easier. Liz and Eric will make a flapped entry door and also show how to seal off part of a room with plastic sheeting. If you are a Do-it-Yourselfer, you can get most of the containment supplies from us free of charge.
Indoor Projects
Jaylene and Richard show the best ways to safely complete an interior renovation and demolition project. The first step: Keep the kids out of the project area! Demolition is a key time to keep dust down. This video shows you how to set up the space, stay safe around lead-based paint, store debris and clean up thoroughly.
Flooring Removal
Vanessa has a plan to remove the old carpets in her apartment…and she knows how to do it safely. Using a spray bottle and HEPA filtered shop vacuum, Vanessa shows how to keep dust down while removing flooring and cleaning up after! She outlines two ways to remove dusty old carpets to a secure outdoor storage area. Do-It-Yourselfers , contact us for a free loan of a HEPA shop vacuum.
Outdoor Projects
Keeping dust down on outdoor jobs requires a bit of creativity but isn't hard to do. Watch Peggy and Mitch set up an outdoor project area and work safely to remove some old, chipping lead-based paint.
Soil Excavation
Shelley-Anne and Kyle need to landscape their yard: their dog is digging up the lawn and they want a play space for their son, Miller. In this video, they show the best practices to keep dust down when excavating soil. The bottom line: watch the video and contact our office at 250 368-3256 or programs@thep.ca if you're planning to excavate soil in Trail or Rivervale.
Roofing
Roofing is a dusty job, especially old roofs with layers of old shingles. Watch Kolina and Tyler show the best ways to keep dust down on a roofing project, including using an outdoor misting station to suppress dust on the roof and beside the debris pile.
Tips for Contractors
Lance is a Trail Area Lead Safe Contractor (hyperlink to list of TALSCs) who demonstrates some tips for professionals in this video. This includes using HEPA tools and equipment and making sure workers stay safe on the job and go home healthy at the end of the day. This video will be relevant for contractors and people hiring contractors. Join our Lead Safe Contractor Program and we'll promote your business to People Hiring Contractors.