The soil remediation process
Soil management plans are unique to each property and depend on the layout and size of the yard, lead levels in soil and ground cover. The whole process can take over a year from initial planning to completion. Yards with difficult access take longer to plan and remediate.
Soil remediation involves several steps:
Planning and Remediation Agreement
Prepare the Yard
Soil Removal and Sampling
Replace Soil with Clean Backfill
Restore Landscaping
Homeowner Care for New Landscaping
Completion Records and Report
How long does the soil remediation process take?
From start to finish soil remediation can take several years to complete. Most of the time is spent planning and scheduling and then wrapping up the reporting and documentation for the project. The onsite work typically only takes a few weeks.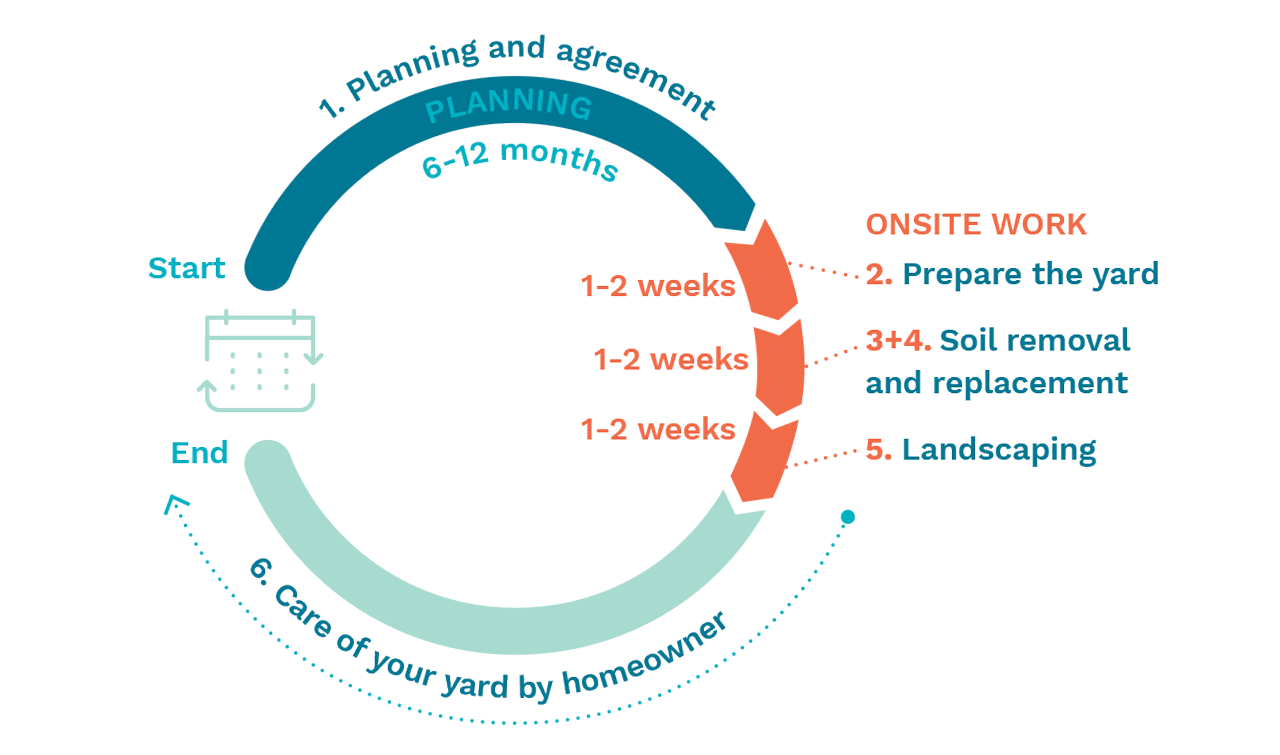 Resident Safety During Remediation
Safety information will be provided to you before the work begins.
Key safety tips are: Keep kids and pets out of the active work areas.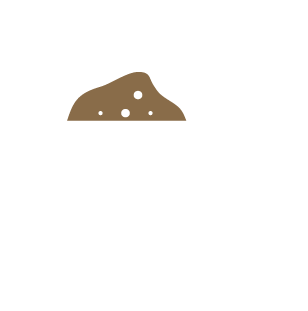 Store or secure personal belongings.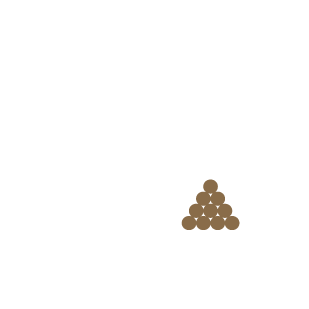 Watch out for increased traffic.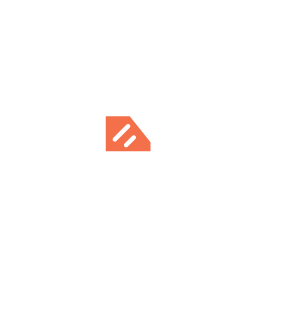 Keep clear of equipment and materials.
Many people make remediation successful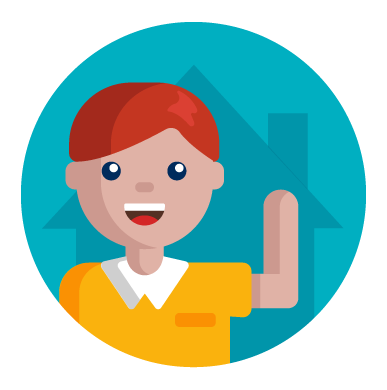 Homeowner
Understand the remediation process
Participate in the work planning and make decisions
Ask questions
Communicate directly with Home & Garden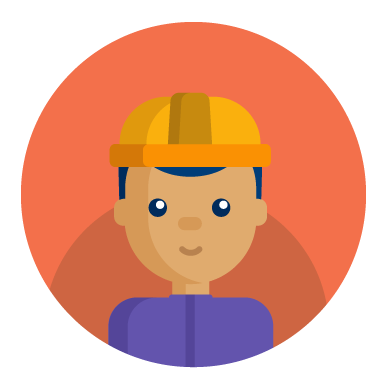 Contractor
Complete the work according to the remediation plan
Ensure the work is done safely
Identify issues and concerns and bring them to Home & Garden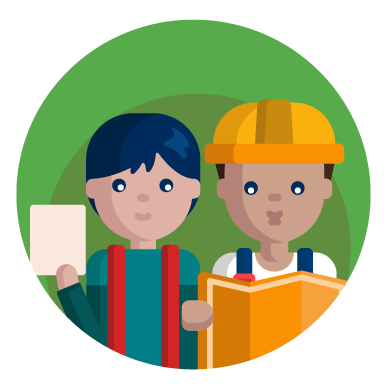 Home & Garden Team
Answer questions from the homeowner and contractors
Plan, Coordinate and schedule the remediation work
Communicate with homeowners, contractors, Teck & Ministry of Environment
Monitor contractors and sample the soil
Keep records, document the work and provide reports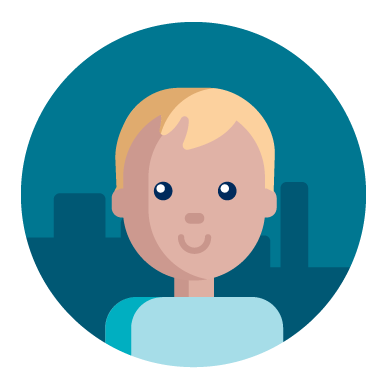 Teck
Responsible party for Soil Management Program under the BC Contaminated Sites Regulation
Provides technical support and funding for the Soil Management Program
Hires the Remediation Contractor and Home and Garden Team
Have you had your soil tested?