Trail is a great place to live, work, play and raise a family.
The community has developed around Teck Trail Operations, one of the largest lead and zinc smelters that has been operating for more than a century.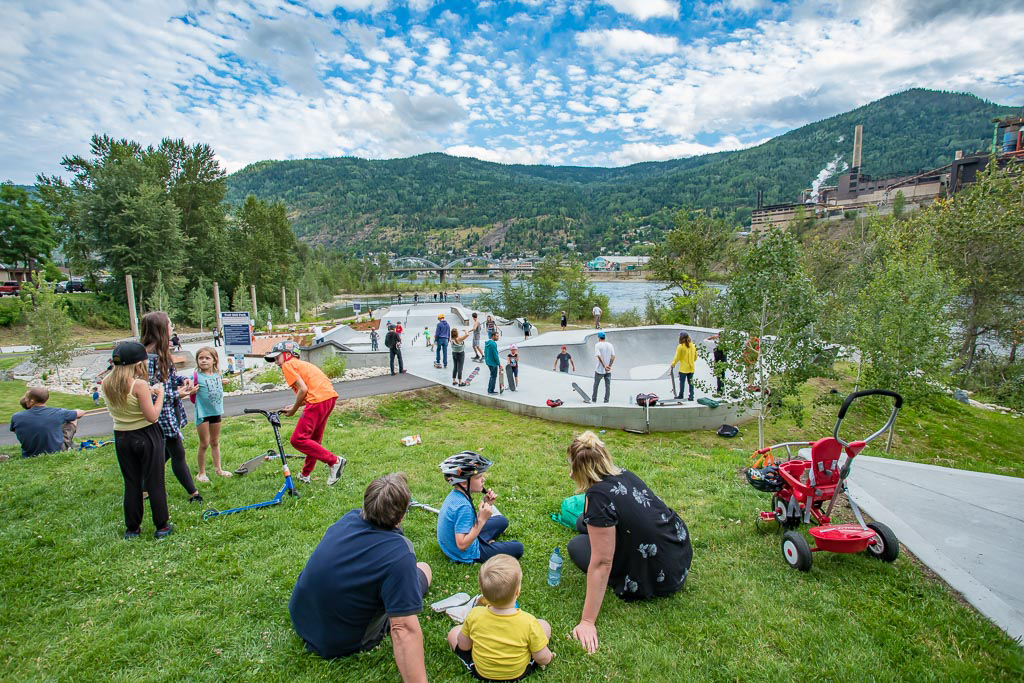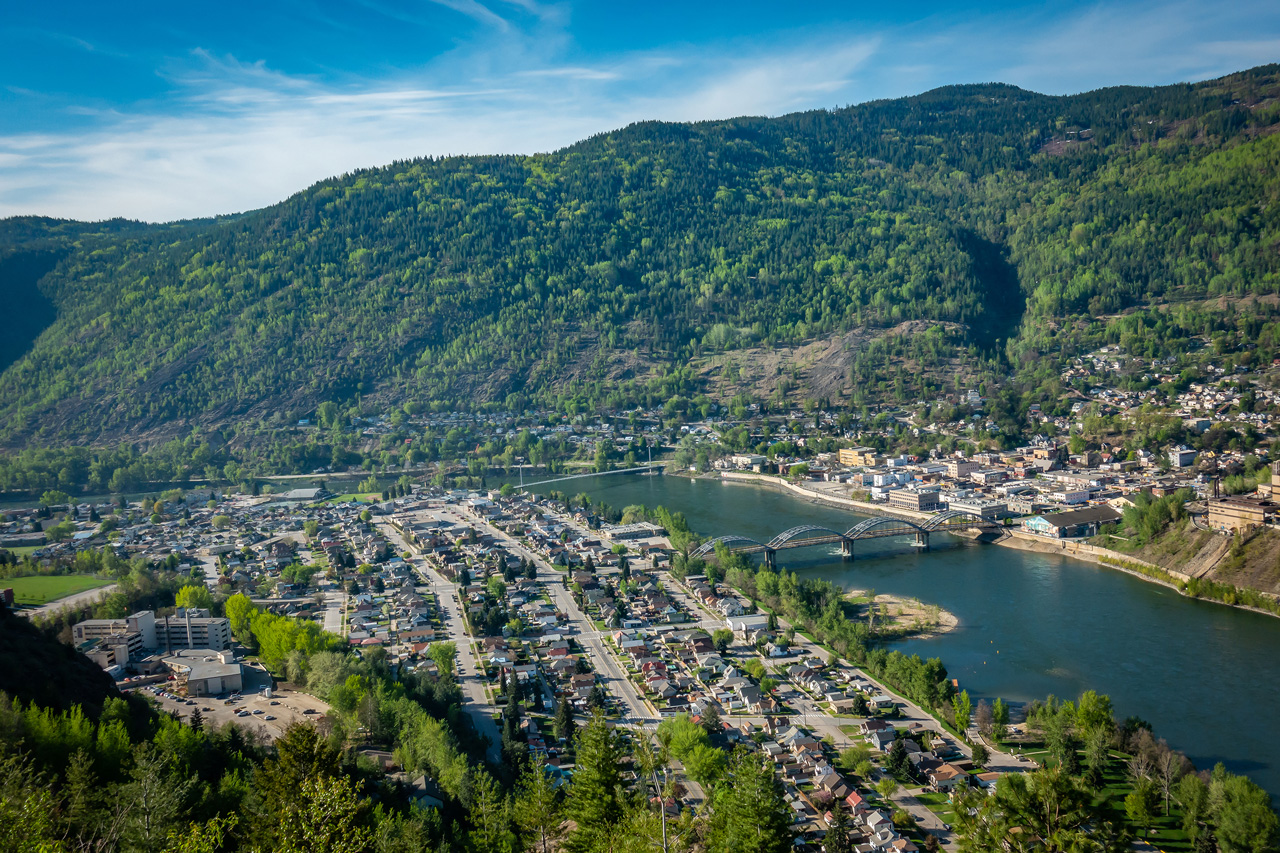 Living next door to a smelter has created unique challenges in terms of minimizing exposure to lead in house dust and soil, mainly caused by historical emissions. Many improvements to reduce emissions from the smelter and address historical impacts to soil have been made.
Tips for Growing Food Locally
Home grown fruit and vegetables offer many benefits. Local studies show produce may contain metals from soil and dust, with some veggies more likely to have higher levels.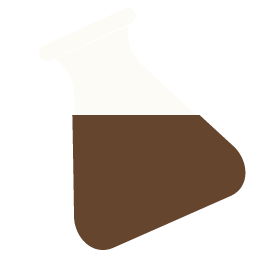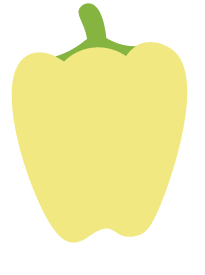 Always wash fruits and vegetables before eating.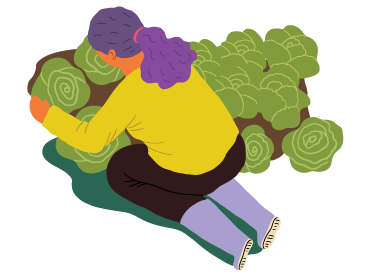 Amend your soil to help reduce metal uptake. Wash your hands (and your children's hands) after working in the garden.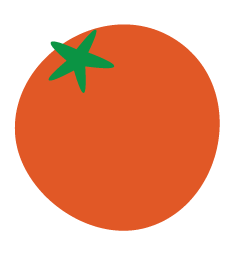 The fruit parts of plants (e.g. tomatoes, cucumbers, berries, beans, etc.) have the lowest metals.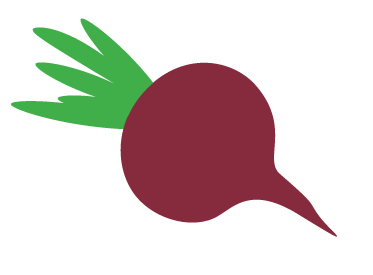 Leafy greens and root veggies are likely to have higher levels of metals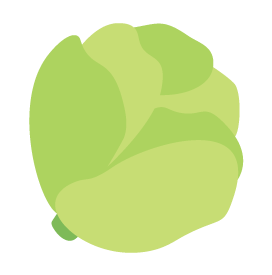 Wash leafy greens thoroughly. Washing gets rid of some, but not all of the metals.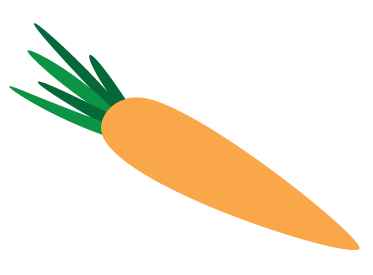 Peel root vegetables before eating.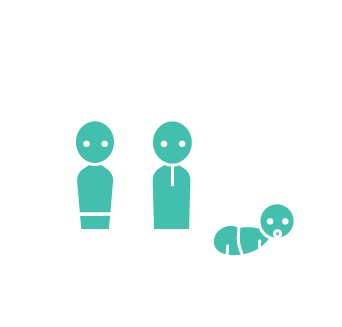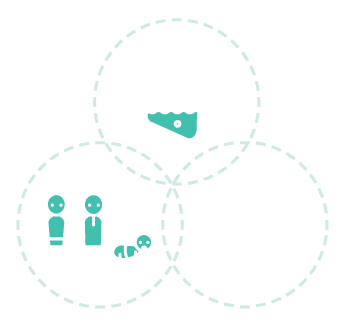 Living in Trail and Area FAQs
I just moved to Trail and have children. What do I need to know?
Trail is a great place to live, work and raise a family. The community developed around one of the largest operating lead/zinc smelters. Because of this, there is lead in the dust (e.g. air and soil). Keeping indoor dust down, covering bare soil in yards and promoting handwashing are some of the best ways to reduce children's exposure to lead.
The Trail Area Health & Environment Program offers a variety of supports depending on the family needs, location, and age of children. This includes Healthy Family Healthy Home in-home visits for families with children three and under and expectant parents. There is also an annual voluntary blood lead testing clinic for children. This helps identify where more support is needed and/or potential exposure.
For any questions, text the public health nurse at 250-231-5945 or email programs@thep.ca.
What does it mean to live with metals in the soil?
For most people, the risks associated with metals in soil are low, particularly where soils are covered by grass or other materials; however, bare soils may increase exposure to metals and contribute to elevated lead levels in children.
There are a number of ways residents can minimize their exposure. These include:

Covering bare soil areas in your yard by improving lawn areas, mulching gardens or covering exposed areas with landscape fabric and rock;
Following good hygiene practices, including washing hands after playing outside and before eating;
Taking shoes off at the door, and having floor mats at entryways;
Vacuuming, wet dusting and mopping frequently; and
Hosing off decks and patios and wiping down outdoor play equipment and furniture.

For more information and tips on avoiding exposure to metals, visit us online at www.thep.ca.
Are unpaved alleys in Trail a source of lead?
Unpaved alleys in Trail were identified as a potential source of lead by the Trail Lead Task Force. They recommended annual dust suppressant application to reduce dusting, which has been applied annually since 1993. The City also completes annual monitoring and maintenance of unpaved alleys including grading and gravel placement.

A recent study was conducted in seven unpaved alleys in Trail to compare current soil and dust levels with historical data. Results showed that lead levels in alleys are lower than historical levels and below the levels where remediation is prioritized through the Soil Management Program.

Residents with concerns regarding dusty conditions in adjacent unpaved alleys can report their concerns to the City's Grounds & Roads Superintendent.
What is THEC / THEP?
THEC is the acronym for the Trail Area Health & Environment Committee, a select committee of the City of Trail. THEC is a partnership between government, industry, the City of Trail and community. For more than 30 years, THEC has been working together to reduce exposure to lead and other smelter metals in the community with a focus on families and children.
THEC oversees programs on the ground undertaken by the partners.
The Trail Area Health & Environment Programs are:
Air Quality: smelter emissions reductions, dust control and air monitoring
Family Heath: in-home visits, children's lead testing clinics and support, education
Home & Garden: in-home visits, lead safe renovation support, garden and yard soil testing and improvements
Property Development: risk management guidelines and support
Parks: community greening
How is my local government involved?
The Mayor of Trail chairs the Trail Area Health & Environment Committee, and there is representation on the committee from Warfield, RDKB Areas A and B. All local governments in the Lower Columbia are invited to meetings of the Trail Area Health & Environment Committee.
How can I get more involved?
Community involvement is a long-standing commitment of THEC. There are up to six spaces on the committee available for community members and we are currently seeking additional community representation. Meetings are held five times a year in Trail (or online) and are open to the public. If joining the committee interests you, please send details about yourself and why you would like to be involved to programs@thep.ca.
In addition, THEC has working groups that provide input into programs and communication which welcome community representation.
As a community member you are invited to take part in the free programs offered by the Trail Area Health & Environment Program. The program also regularly surveys and consults the community for feedback on work taking place. Your participation is valued.